Are you getting the default date range of the last 7 days in your Google Analytics account? Don't worry my friend, I do (did) too. But you can change it, very easily. Here is a small, but good, pointer for you to get Google Analytics to adapt to your own preferences.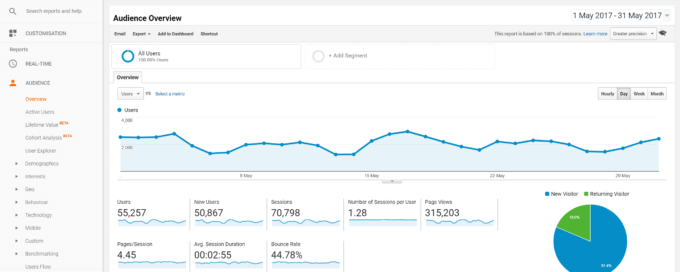 Changing your default date range
Open up your Google Analytics account and click the three dots next to your profile picture (if you have added one) in the top right corner of the Google Analytics interface. Then click User settings:
Edit your Google Analytics user settings according to your choice. Do you want your default date range to be set at the last 7, 14, 28 or 30 days?
I'm a 30 days kind of guy. How about you?