You need to follow-up on your key search queries to find your rankings and understand if your content work is eligable to send a bunch of relevant visitors to your site. But how we check and find our rankings in search results vary between agencies and consultants, as we rely on different tools and services.
Checking your rankings without tools
If you don't have a budget to spend on tools, you can invest time and take notes. Most browsers have a private browsing function which means that the browser doesn't look at your previous search history or any logged in accounts, like Google. With Google Chrome you can open up a new incognito window to enable you a more unbiased search result.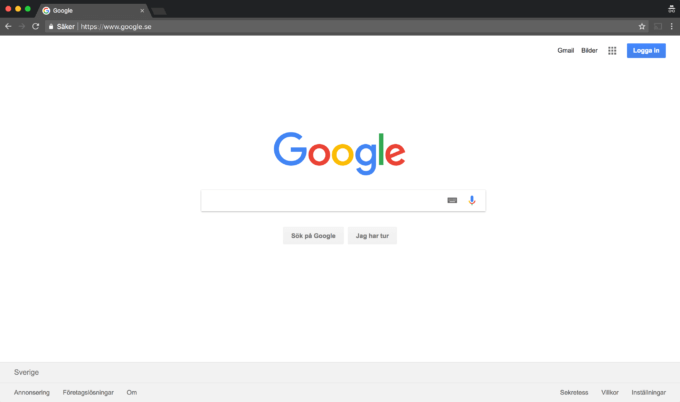 Caveats with Google Chrome incognito
Google will still look at your current location and language settings. Search results can be very different if your search for something in Seattle compared to Miami, because locality is a ranking factor. There can be local documentary photographers in both Seattle and Miami – and a good chance that Google have understood this and will adapt its local search results for it.
Using free built-in browser add-ons to find your rankings can be a good solution, but might mess up the rest of your day. If you perform a bit too many searches, too fast, Google will start asking if you're human – every time you google.
Checking your rankings with tools
I've used countless of ranking tools and services through-out the years from software on my computer to services in the cloud. The last years I've been hooked on Semrush (and you should too).
Semrush have a very competitive price and competent service. New features and functions keeps on rolling out to users and the suite comes with both research and follow-up reports for us to work with.

Working with Semrush in your toolbox makes your work flow way faster. The ranking analysis is lightning fast and runs daily per default. If a search result contains the Google knowledge graph, local results such as Maps and more – the report will be populated with additional data.
Caveats with ranking tools
From time to time, ranking tools will fail and the actual report will knock you off your office chair with a digital fist of "you f*cked up" before you realize that the system is having a bad day. This is one of the reasons my team at work are currently shutting down a few of our paid services, as they tend to send us alarming fake reports due to technical issues on the platform itself.
Consider the research aspect when you're comparing different services and pricing models. When you start to follow-up on your rankings in search results you most likely will end up with ideas for improvement and new opportunities. Having the option to do research with the same tool as you're checking rankings with is golden. A time saver.