If you've missed the news about Instagram Stories you probably live under a rock or in a cave. Or you're on the road, out of data and without wi-fi.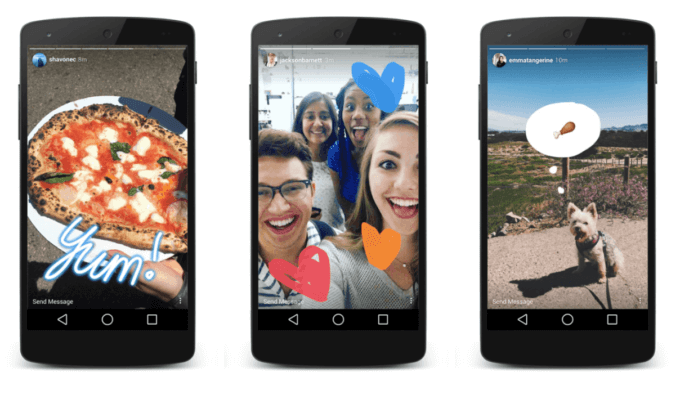 Instagram Stories, in a nutshell, is Snapchat but called Stories – and owned by Facebook. The stories you can create with the Instagram app can contain photos, videos, written text and clutter. Paint freely and add emojis like there is no tomorrow.
Now, Instagram Stories is not something that you post into your feed just like you normally would. Your stories die after 24 hours and can be found on your profile page or all posted stories from the people you follow on the top of your Instagram feed. Facebook introduced a horizontal little Tinder-right-swipe-thing. For the stories, not match making, of course.
This is so awesome we can all die and go to Internet heaven, no? Nah. I guess it is a shot at millennials and kids that spend their days with Snapchat because Facebook is not cool (e.i we are there and so are our mums) and posting just a plain selfie without sticker hats and lolcats is not as fun as a selfie with it all.
Paus for a second. I'm pushing 35 and could not figure out Snapchats interface. Twice.
I'm allowed to rant a bit.
So Facebook is going after the younger users at the same time as they make sure that brands can post content and be on top of users Instagram feeds! And what does a 24 hour lifetime for content come down to? Well, daily active users. And daily active users will a metrics to pitch brands for their ad spend. Look at all our daily users! Spend your ad money here.
Or maybe I'm completely wrong. The Snapchat crowd sighs loudly and refuse to install Instagram. Brands looking at powerpoint sales material and going "meh".
Nothing changes.
I have no clue. But this move is all about brands and ads. Money, money, money. As it always have been.
Sponsors: